AQUAMAX® Extra Variant Deck
The first step in any job is to identify the colour. By using the AQUAMAX® Extra variant deck the process becomes quick and easy.
This exceptional tool is specifically designed for Aquamax Extra waterborne basecoat. To give the best possible alignment of chips to sprayed paint, bodyshop formulations and spray techniques have been used to produce the colour chips.
This ensures that the Aquamax Extra variant deck offers unprecedented accuracy between chip and sprayed paint. Choosing the right colour becomes so much easier and excellent results are ensured every time.
Key features:
Up-to-date colour offer with over 6000 colour chips


Chips sprayed with Aquamax Extra waterborne basecoat using bodyshop colour formulations and TDS-recommended application techniques


Absolute alignment between chip and mixed colour


Available in chromatic or motor manufacturer order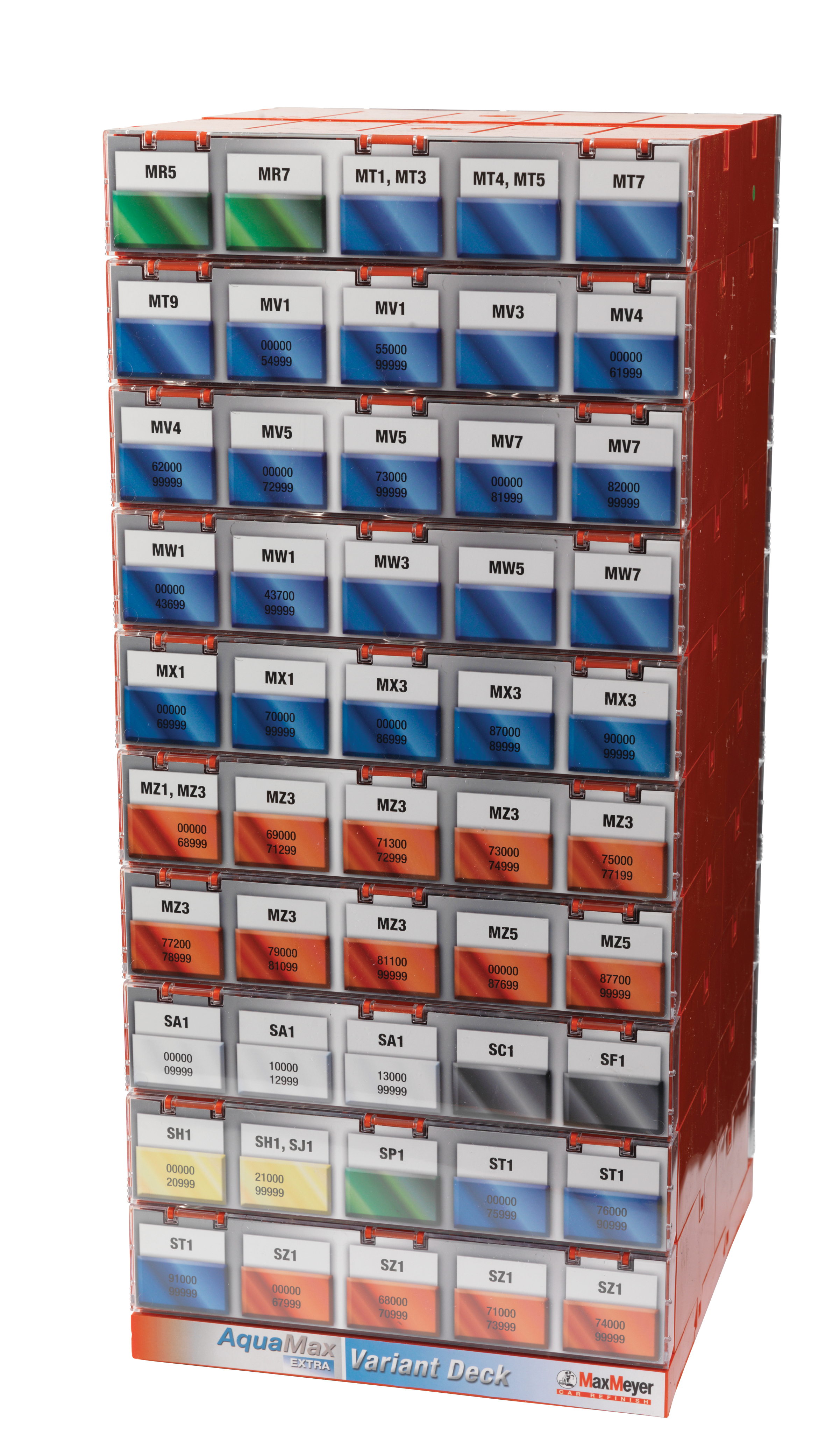 AQUAMAX® is a registered trademark of PPG Industries Europe, Sarl.